What Law Firms Need to Know About Google Next's AI Announcements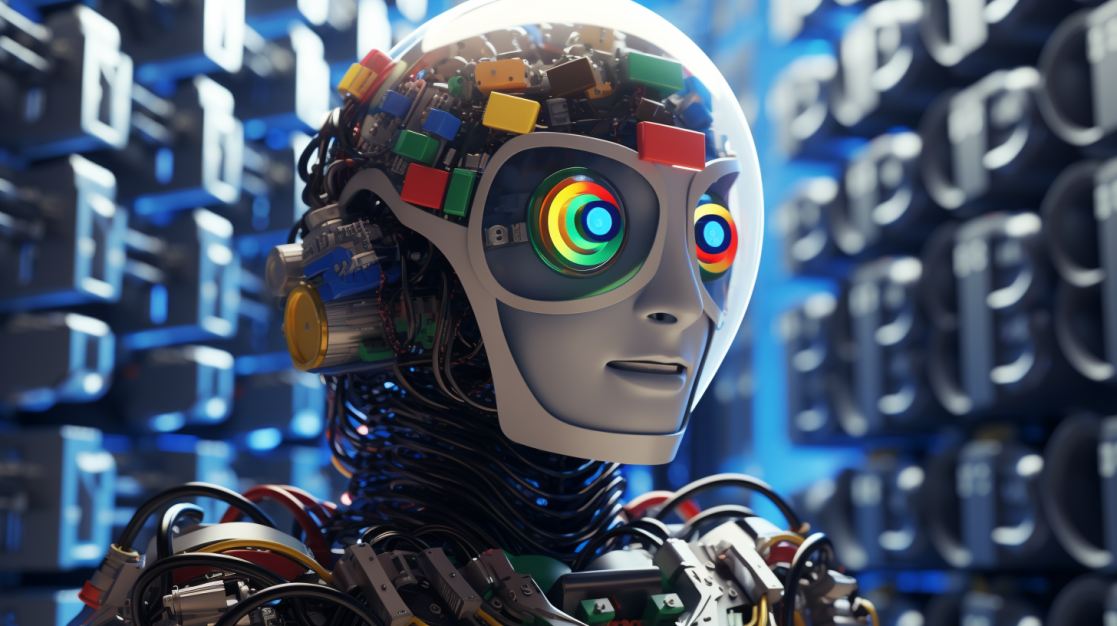 While AI has been making headlines across various industries, it's worth noting how its advancements can specifically benefit law firms like yours. Just a day after OpenAI grabbed the limelight with its ChatGPT Enterprise launch, Google decided to unveil a plethora of AI tools and updates at its Google Next conference. As legal professionals navigating a fast-paced digital landscape, it's crucial to keep an eye on these developments.
Google Cloud Service's New Offerings and Legal Compliance
What's New
Google Cloud has rolled out 20 new pre-built AI models that are optimized for a range of enterprises, including law firms.
Why It Matters to You
These AI models can assist in tasks such as legal research, case management, and even ensuring compliance with various regulations. By integrating third-party systems like LLaMa-2 from Meta and Claude 2 from Anthropic, your law firm gains access to enhanced capabilities.
Think of it as turbocharging your existing operations, making data management and analytics significantly more streamlined.
SynthID's Role in Legal Authenticity
What's New
Google has launched SynthID, a watermarking tool designed to mark and identify AI-generated images and documents.
Why It Matters to You
In an era where document tampering and fraud are real concerns, SynthID can help ensure the authenticity of digital assets within your firm. It's like having an additional layer of security that confirms the integrity of essential documents.
TPU v5e AI Training Chips and Case Predictive Analysis
What's New
Google is offering its next-gen TPU v5e AI chips to cloud customers, with features specifically designed for predictive analytics.
Why It Matters to You
Imagine being able to predict the outcome of cases or understanding trends in legal judgments. These chips can be employed to enhance your firm's research capabilities, giving you an edge in case preparation and client advising.
Duet AI Assistant for Legal Workspace Efficiency
What's New
Duet AI, Google's intelligent assistant, is now integrated across major Workspace apps, with a price tag of $30 per month per user for enterprise customers.
Why It Matters to You
Whether it's setting up appointments, drafting emails, or preparing documents, Duet AI can automate various tasks, enabling your team to focus on more complex legal work. Efficiency is the name of the game, and this assistant aims to keep your firm at the top of it.
Vertex AI in Legal Operations
What's New
Google's Vertex AI platform has received upgrades that facilitate better code generation and introduce new search and conversational models.
Why It Matters to You
For law firms, this could mean more effective client interactions and a smoother internal workflow. Your team can use these tools to sift through extensive legal libraries or to draft routine legal documents, further enhancing your firm's efficiency.
Relevance in the Legal Landscape
The recent surge in AI advancements isn't just a tech trend; it's a phenomenon that is reshaping how industries operate, including the legal sector. From automating mundane tasks to aiding in complex legal research, AI is no longer an option but a necessity for staying competitive.
Conclusion
The future is here, and it's data-driven and powered by AI. Google's recent announcements offer a glimpse into the role of AI in revolutionizing the legal industry. As we strive to keep up with the fast-paced digital transformations, understanding and leveraging these AI tools could be the key to unlocking unparalleled efficiency and effectiveness in our legal practices.
CaseScribe AI Document Assistance
We're currently in our Alpha phase of testing, but things are looking great so far. If you're interested in early access, sign up at https://www.casescribe.ai